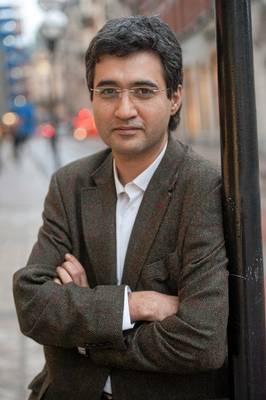 My name is Arash Hejazi, and I talk about publishing (whatever that means) and other stuff here. I work for John Wiley and Sons Inc.. Views are my own.
We Swear to take on mental illness
Please consider donating to MQ: Transforming Mental Health Research
Our vision is simple: to create a world where mental illness is understood, effectively treated, and ultimately prevented.
With the help of our supporters and a global network of leading scientists we can make this a reality. Together we are championing and funding research into mental health that will change millions of lives.
Arash Hejazi's interview with BBC, May 2017
Arash Hejazi interviewed by BBC World, Outlook
Arash Hejazi's interview with Radio Netherland about his memoir The Gaze of the Gazelle
Dr Arash Hejazi, witness to the killing of Neda Agha Soltan speaks to Amnesty International
Arash Hejazi speaks to Italian magazine Io Donna about his memoir, NEGLI OCCHI DELLA GAZZELLA
Arash Hejazi speaks to BBC about the murder of Neda Agha Soltan (p1)
Arash Hejazi speaks to BBC about the murder of Neda Agha Soltan (p2)
The story of Neda Agha Soltan (HBO)